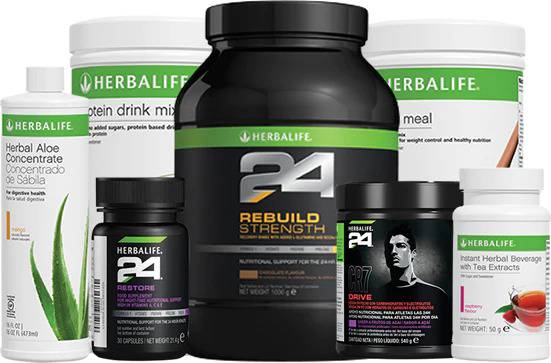 Buy Herbalife Dietary Supplements Online
No matter how much care we put into curating our diets to include all the necessary vitamins and minerals, our diet still has gaps. Herbalife multivitamin supplements help fill those gaps and keep you aligned on your fitness journey.
If you are looking to buy the best Herbalife multivitamin supplements, you have come to the right place. You can browse through our Herbalife product range and place your order online. You can also avail of discounts on your purchase if you choose one of our Herbalife meal plans.
You can protect your health from deficiencies by taking our Herbalife multivitamin supplements. Shop with us right away to fulfill your dietary needs.
Smart Ways to Include Supplements in your Daily Diet
You can use highly-acclaimed and trusted Herbalife products to supplement your diet. Following are some smart ways in which you can do so:
You can brew your morning coffee with a scoop of our protein mix.
Another option is to add our protein mix to water and drink it after working out.
Have our nutritious breakfast Formula 1 shake for breakfast. It will give you the energy you need to perform better throughout the day.
Our nutritious protein bars will keep you full if you're hungry during snack time.
You may benefit from eating fresh fruits and vegetables by incorporating our multivitamin tablets and capsules into your diet. That said, we don't recommend skipping fresh produce.
FAQs
The purpose of supplements is to help people maintain or improve their health by ensuring they receive sufficient amounts of vital nutrients. Various dietary supplements can help control some illnesses and boost general health.
Folic acid, for instance, lowers the incidence of some birth abnormalities. Calcium and vitamin D both support strong bones and prevent bone loss.
When dietary intake is insufficient to meet a person's nutritional needs, multivitamins can be helpful. To close any nutrient gaps in your diet, you can take a multivitamin every day. A multivitamin supplement is not a replacement for a balanced and healthy diet. Therefore you shouldn't rely on them exclusively.
The best way to determine if you need a supplement is to get some tests done with a registered health provider. For instance, you can get a blood test and discern the vitamins and minerals you might lack. You can target the missing nutrients and add supplements to your diet accordingly.
Choosing a selection results in a full page refresh.
Press the space key then arrow keys to make a selection.