How can I make an extra income?
Would you like to earn an extra income today?
If you are here to...
Build a part-time / full-time income
Become your own boss
Work from home
Click here to get started
What is the business opportunity?
Welcome to HerbaChoices, my name is Neil Coombs the founder of HerbaChoices.com an online independent distributor for the world's leading Nutrition Brand, Herbalife. I began HerbaChoices to provide a solution, one which would help people get the best nutrition in the easiest, most cost-effective way possible, and I truly believe that Herbalife Nutrition does just that.
So in a world full of poor breakfast choices, obesity and poor knowledge on health and wellbeing, there is an opportunity. This opportunity first and foremost is to deliver the BEST solution, with advice, guidance and support and then to earn WEALTH from doing so.
I would be lying if I said it was easy, it isn't, it's going to be hard work, you are going to learn about the products, the Herbalife lifestyle, nutrition and marketing. What I can promise you is that if you do put your all in, you have the potential to earn UNLIMITED amounts of income, some of which will be passive income, that can give you a pension and even be passed down to your family. Within our team alone we have members earning £500-£1,000+* per month, it wasn't built overnight, but it's possible, at any age, in any part of the world.
So how does it work?
Herbalife is not sold in supermarkets nor will it be on Amazon. Herbalife made a conscious decision that they wanted to deliver a real solution to the world, and simply selling product would not work, consumers need support, guidance and someone to be accountable to for their hard-work and results, hence, network marketing. We all become advocates for the business, we use the products, we sell them, and we support those who buy from us.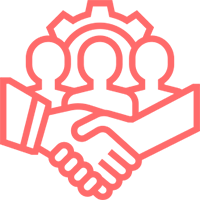 Sponsorship
You can only join through a sponsor because effectively we have make sure we only invite those people who will be great for the brand.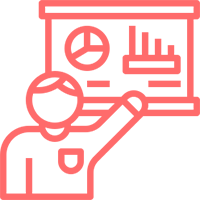 Training & Support
My team and I provide support and guidance on the products, business and marketing for your route to success. Webinars, phone calls, WhatsApp, Facebook, events the list goes on.
The Only Way is Up
You will build your own team and grow bigger than me. Your success is my success, I love business, entrepreneurship and want to help people become successful, provide for their families and grow a successful business.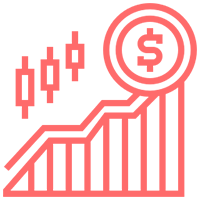 Business Begins
You will begin your business and grow through the ranks, at each level you earn more profit, you can earn bonuses and even get invited on holidays!
How do you Get started...
To get started we ask that you send an email to support@herbachoices.com. A member of the team will contact you and invite you to an online Herbalife Opportunity Meeting (HOM) or a real-life one if there is one in your area, and it is totally free
Once you've attended a HOM you're going to get a much better idea of whether its right for you and a member of the team will be calling you to see if that's the case. If you're still super excited to get started we'll begin the member activation which involves picking your first marketing plan and getting your first sale, then it's up from there, our team will be helping you all the way to Presidents team and beyond as much as we can! Please see below the support you'll get by joining my team.
Personal phone call to get started
Free HOM event
Free MENTOR
Free setup of your Herbalife online shop
Be invited to The Healthy Active Community Group and Spartan Facebook Group
Be invited to The Lets Do This group and More Fire Team Whatsapp Group