7 High protein meals to make during the week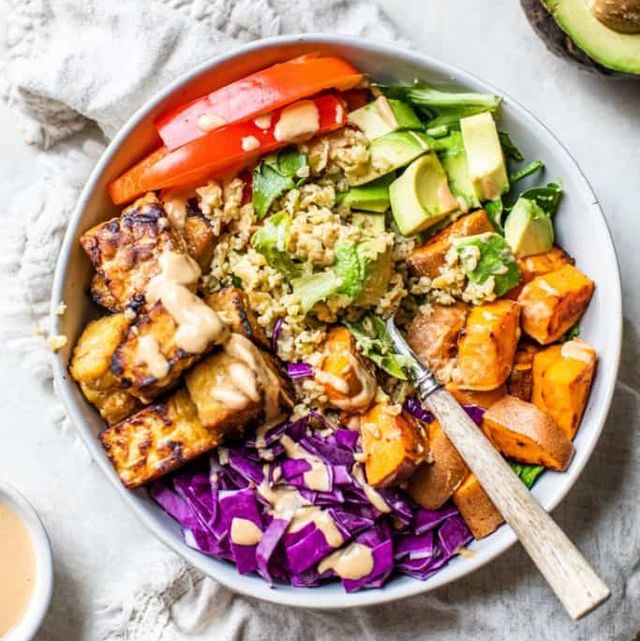 Sunday, January 30, 2022
Neil Coombs
7 High protein meals to make during the week
You can't help but notice the number of products that now flash 'High in protein' on pack – so what's the big deal about protein? Far from it being a nutrient for bodybuilders, protein is a great nutrient when you're trying to lose weight because it's proven to be more satisfying.
The science
The satiating effect of protein is all down to its molecular structure. Protein is made up of long chains of amino acids which are linked together with strong bonds. The structure takes more work for our body to breakdown and absorb than fats or carbohydrates, meaning it stays in our stomach longer and keeps us feeling fuller. This makes protein a valuable nutrient to include in our diet – especially when trying to reduce calorie intake to lose weight.
Tips for getting more protein in
Include protein with every meal/snack.
Choose wholegrain carbs versus refined carbs as these contain more protein.
Increase the protein part of your meal slightly, while reducing the starchy carb portion to compensate.
Meat free Mondays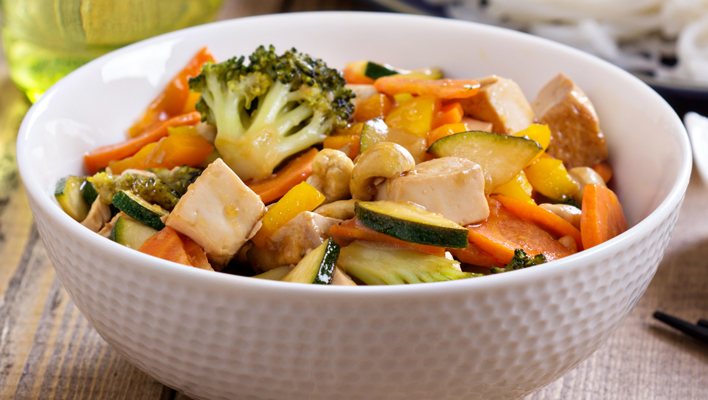 Tofu, broccoli & cashew stir fry
Serves 2 - 512 kcals per serving (19% protein)
| | |
| --- | --- |
| Kcals | 512 |
| Fat | 21.0g |
| Sat fat | 3.5g |
| Carbs | 58.2g |
| Sugar | 15.5g |
| Fibre | 10.2g |
| Protein | 23.7g |
| Salt | 2.02g |
---
Ingredients
1 tbsp toasted sesame oil
100g broccoli florets
1 red chilli, deseeded
1 garlic clove, crushed
400g mixed vegetable stir fry pack
200g tofu
1½ tbsp hoisin sauce
1 tbsp soy sauce
30g unsalted cashew nuts
250g cooked wholegrain rice
Method
Place a wok over a medium-high heat and add the sesame oil. Once hot add the broccoli and cook for 2-3 minutes.
Next add the chilli and garlic, and cook for a further 2 minutes before adding the stir fry veg and tofu. Cook for 5 minutes, stirring frequently.
Add the hoisin and soy sauce to the wok along with the nuts, and heat through for 2 minutes. Serve hot with wholegrain brown rice.