7-Day Meal Plan & Recipe Prep to Lower Cholesterol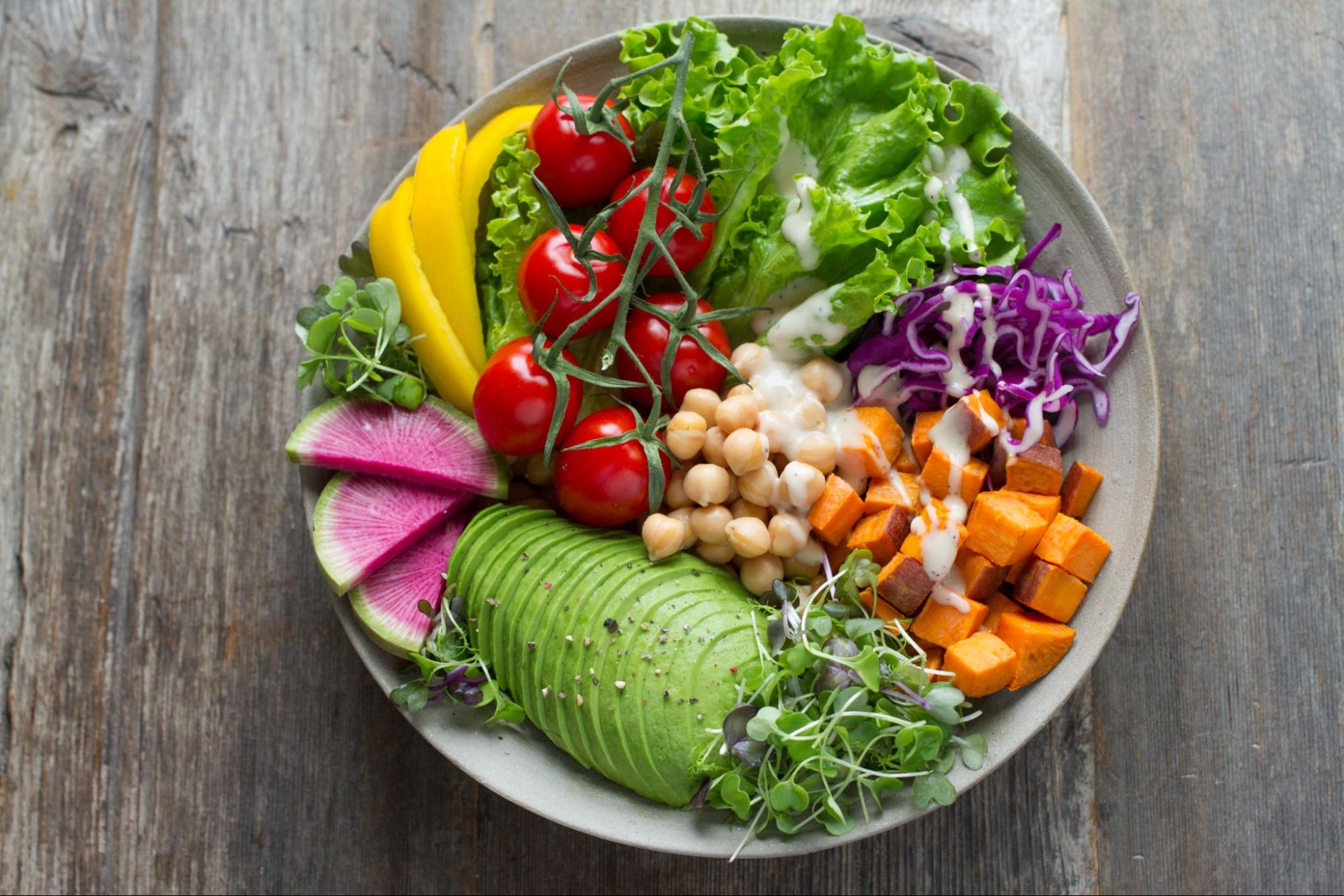 Thursday, February 09, 2023
Access Wytlabs
7-Day Meal Plan & Recipe Prep to Lower Cholesterol
Your health is majorly dependent on your nutrition. After all, you are what you eat. However, if you do not check your diet in time, you can face health issues like high cholesterol levels in the bloodstream, which can hinder your daily life. 
Dieting does not mean starving yourself. It is about finding balance in food that will be nutritious, healthy, and tasty. 
Cholesterol meal plan is a great way to start your journey of regaining health with food if you are busy or just trying to eat healthily. Meal prepping saves tons of time and is cost-effective. It helps you integrate the habit of eating homemade food instead of fast-food junk every day. But before we get into that, let's see what having high cholesterol means.
Nutrition and Cholesterol
Get it right. Your body needs cholesterol to perform essential functions like making cell membranes, vitamin D, and certain hormones. However, eating fast food and junk food increases your cholesterol levels, so your body has much excess cholesterol it does not need. Now, why is it harmful? When you have raised cholesterol levels, it mixes up with minerals and other substances in your blood, obstructing blood flow. When your cholesterol level is high, it is your body's way of asking you to be mindful of what you eat. 
What risks come with high cholesterol?
Accumulating plaques, or cholesterol mixing with substances in your blood and obstructing blood flow, can be dangerous. It creates a blockage in the arteries that might lead to diseases like coronary artery disease that manifests with chest pain, pressure, or squeezing feeling in the arm, back, or neck. In severe cases, it may lead to heart attacks as high cholesterol obstructs enough blood flow to your heart muscle or stroke because the blood flow to your brain will be limited. A lower cholestrol diet plan scheduling will be necessary.
What to eat and what not
You have to follow a gluten free diet plan. Additionally, foods with high saturated fat that increase cholesterol are butter, processed meat, red meat, hard cheese, cream, etc. That does not mean you need to cut them off your diet completely. Moderation helps a lot in preventing and managing cholesterol increase in the blood. 
The pescatarian diet is the best to control cholesterol in your bloodstream. Fish like salmon, mackerel, tuna, nuts such as almonds and walnuts, vegetarian oil, sunflower oil, etc., is best for your body to manage normal cholesterol levels. 
7-Day Meal Plan & Recipe Prep to Lower Cholesterol
On average, a healthy person needs around 1800 to 2000 calories daily. However, it varies from person to person depending on body weight, height, and BMI. Instead of following a strict diet regime daily, you can tailor-fit your cholestrol meal plan around your needs while maintaining a healthy balance. Let's see a 7-day rough plan that you can keep in mind with this journey- 
Day One
Have nut-based food for breakfast. It is also healthy and nutritious. Almond and walnut bars can keep you full for a long time. You can also have oatmeal with milk, bananas/strawberries/blueberries if you are getting ready for a long day ahead. This will fill you and keep the hunger at bay. 
For lunch, include fish in your diet. A tuna sandwich or taco made with pita bread can be very nutritious. To balance the diet, remember to add lots of greens and yogurt to help digestion. 
For dinner, grilled chicken, sauteed vegetables like broccoli or sprouts, and asparagus will help you have a balanced meal and a good night's sleep on a full tummy. 
Day Two
Eggs can be an excellent source of protein for your body. Have a poached egg or mix it with mushrooms, spinach, herbs, and spices for breakfast. It is a great way you can satisfy your palette. You can also add avocado toast to your breakfast. 
For lunch, try a salad. Chop some veggies and grilled chicken along with your favorite dressing, and enjoy the food. 
For dinner, brown rice is a great option. You can also grill or poach a salmon along with it and balance everything with stir-fried vegetables. 
Day Three
Cereals are good as long as it is not too sweet and sugary. For breakfast, try unsweetened, whole-grain cereal with skimmed milk. You can add fruits like apples or peaches if you want a full stomach for some time. 
For lunch, you can use some grilled turkey as a source of protein and can make a sandwich or salad around it. For sandwiches, try whole-wheat bread. Make sure the dressing is not too fatty. Add various colors to make your salad appealing. 
For dinner, use the leftover turkey and bake some potatoes with stir-fried vegetables. You can load the baked potato with condiments and spices to flavor it. 
Day Four
For breakfast, try hard-boiled eggs, fruits, and unsweetened cappuccino to give you that store-bought adrenaline. 
For lunch, go all vegetarian for fun. Use leftover veggies from previous days to make a veggie pattie burger with ketchup or a dipping sauce of your choice. You can have baked beans or roasted sweet potatoes as a side dish.
For dinner, continue the vegetarian trend and cook a veggie lasagne with spinach. Spinach is an excellent source of nutrients and will help you stay healthy. Have a cucumber, tomato, and onion salad dipped in yogurt and condiments of your choice to balance the meal and help with digestion. 
Day Five
For breakfast, let's go to the bakery and pick up an excellent high-fiber muffin with nuts and fruits like strawberries or bananas. 
For lunch, have a large chicken and avocado salad. Avocado adds excellent taste to your palette, and grilled chicken is packed with protein. Have some homemade croutons for some crunch while devouring it. 
For dinner, you can go grand with roasted pork chops, roasted veggies, and mashed potatoes to have a sumptuous end to your day. 
Day Six
For breakfast, pancakes with maple syrup are a classic. You can have scrambled eggs and low-fat Greek yogurt to start your day on a healthy and fulfilling note. 
For lunch, you can stir-fry some beef and veggies together and have a cup of brown rice for energy to sustain you. 
For dinner, please use any leftover tuna you might have this week and make a sandwich or pattie. You can add fruit salad with it to mix things up a bit at the end of your meal. 
Day Seven
For breakfast, try an avocado sandwich with an omelet. Try to add veggies like spinach or mushrooms to your omelet. 
For lunch, have some hummus. You can have any veggies you prefer with it. It will add a savory touch to your cravings and diet. You can have leeway and do some air-fried french fries as a reward for the entire week. 
For dinner, try a wrap. Use up the chicken you have left. Or you can have a pan-seared salmon to finish your day with a bang.
Conclusion
A good diet means a happy body. Sometimes we take our body's needs for granted and we pay with illnesses and poor health. Health is truly the most valuable asset you will ever have. So, do not ever compromise on it. 
Now, what are you waiting for? Start your journey of " eat, pray, love." Do not forget to let us know how well this works for you.