5 brilliantly healthier bakes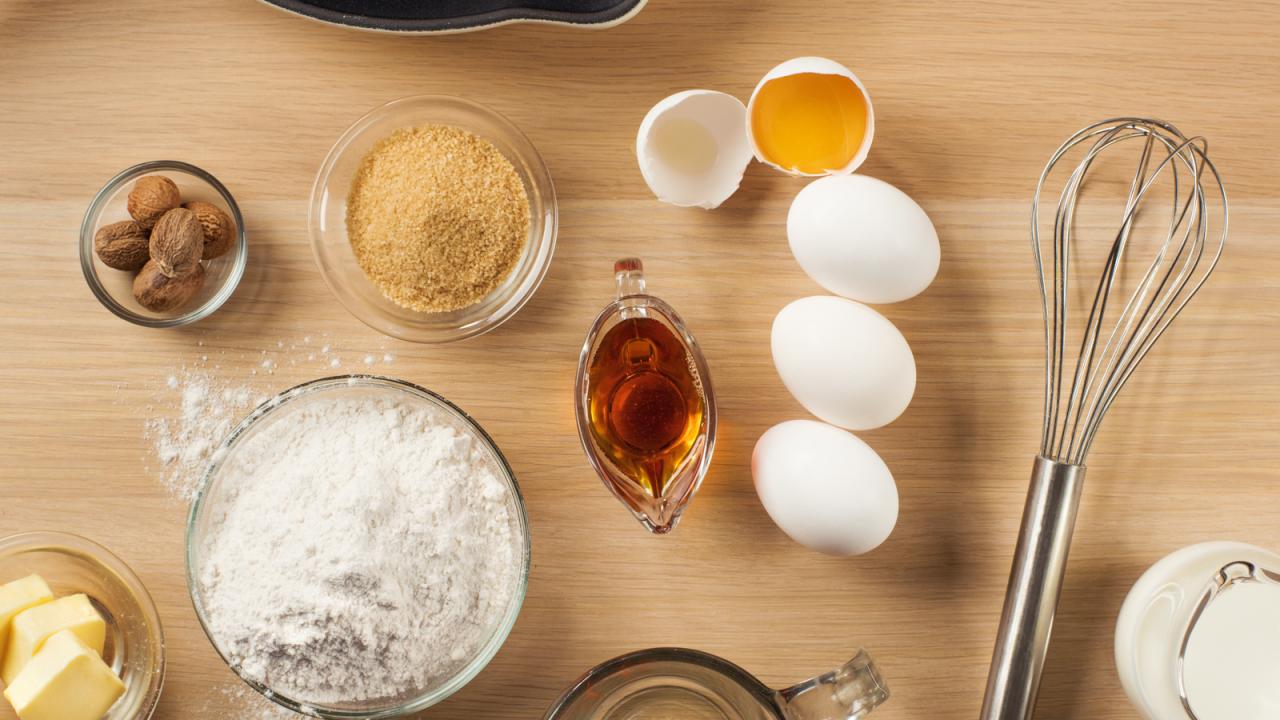 Sunday, January 30, 2022
Neil Coombs
5 brilliantly healthier bakes
There's nothing better on a wet Sunday afternoon than spending time in the kitchen creating something tasty! Baking has become one of the most popular hobbies in the UK, with half of all brits baking at least once a week. It's a great way to relax, get the creative juices flowing, and of course produce something delicious to enjoy.
Unfortunately, a lot of baked goods come with a hefty calorie count, but who said that baking has to be unhealthy?! Here are our favourite healthier alternative baking recipes:
Chocolate Brownies
Makes 8 - 234 kcals per serving
| | |
| --- | --- |
| Kcals | 234 |
| Fat | 7.1g |
| Sat fat | 2.1g |
| Carbs | 42.3g |
| Sugar | 20.0g |
| Fibre | 5.9g |
| Protein | 6.4g |
| Salt | 0.39g |
---
Ingredients
Frylight
175g self raising flour
40g cocoa powder
100g brown sugar
1 egg
1tsp vanilla extract
80g low fat margarine
100g fat free natural yogurt
50g Sainsbury's sugar free marshmallows
100ml scoop Yoomoo Chocmoo frozen yogurt per portion
60g fresh raspberries per portion
Method
Preheat the oven to 190°C/170°C Fan/Gas mark 5. Grease a non-stick baking tin with Frylight.
In a medium bowl, mix the flour and cocoa powder stirring well.
In a separate bowl using an electric whisk, cream the butter and sugar until fluffy. Add the egg and vanilla essence and beat well.
Once combined, using a spatula, stir through the fat-free yogurt and marshmallows, then fold in the flour.
Pour the mixture into the baking tin for approx. 15-20 minutes, or until a skewer inserted comes out clean.
Serve with 100ml Yoomoo Chocmoo frozen yogurt and fresh raspberries.