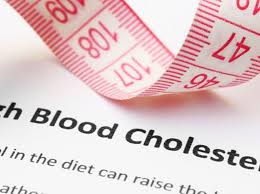 Low Cholesterol Diet Plan for Beginners
Cholesterol is a waxy lipid produced in the liver that plays an important part in the health of your cells and organs. You need some forms of cholesterol, but only when it is under control. Therefore, you must make sure that your cholesterol levels are within the normal range.
Making and sticking to a low-cholesterol diet plan has become important. You should concentrate on certain items when grocery shopping if you want to lower your cholesterol. Focus on foods high in fiber, such as dried lentils or beans, fruits, and vegetables, to lower your cholesterol. Additionally, you can choose whole grains like quinoa, brown rice, oatmeal, and whole-wheat bread.
Additionally, Herbalife Nutrition's cholesterol-regulating supplements can help you complete your beginner's diet plan. Buy now.
Best Herbalife Meal Plan To Control Cholesterol
Herbalife offers a trifecta of cholesterol-controlling products in Herbalife Max, Beta Heart, and Microbiotic Max. You can couple these with a cholesterol-deficit diet rich in whole grains, healthy meal plans, and products from Herbalife.
Beta Heart is a delicious vanilla-flavored powder that contains oat beta-glucan, which is proven to help reduce blood cholesterol levels in the body. Herbalife Max capsules are rich in essential Omega-3 fatty acids EPA and DHA. These 'good fats' promote the normal functioning of the heart.
The Microbiotic Max is a probiotic that helps improve your gut health through its millions of good bacteria. Once you implement these Herbalife products in your diet, you can successfully control your cholesterol.
FAQs
High blood cholesterol can be caused by various lifestyle choices, such as smoking, eating poorly, and not exercising, as well as underlying medical conditions, such as high blood pressure or diabetes.
Soy protein isolate, a protein powder made from soybeans, is the primary component of most Herbalife meal replacement shakes. According to some research, soy protein consumption may lower cholesterol levels and lower the risk of heart disease. Additionally, consumer feedback clearly indicates that our other cholesterol-control products also have excellent effects.
Choosing a selection results in a full page refresh.
Press the space key then arrow keys to make a selection.