Earn an income as a Herbalife coach
Become a Herbalife independent distributor today and inspire others to achieve their goals, whether health or wealth focused. You can sign up as a business member today and turn your Herbalife member discount into a profit. Share your passion with millions of like-minded nutrition enthusiasts across the globe.
Herbalife are the global leaders in nutrition, with over 40 years of experience. We are a community committed to helping you make a difference and our aim is to empower you to achieve your goals. Join the millions of people around the world who already said yes to Herbalife Nutrition.

65%+ of UK adults are overweight or obese.

95% of people don't have a balanced breakfast.

70%+ of illnesses are diet related.
Get started with a 25% off discount on all Herbalife products for life?
Personal Consumption Start-up Offer or Business Opportunity
We are here to advise and guide you! Our weekly member Zoom calls and free 1-2-1 training will help you grow your business, whether you just want to make some extra spending money or you are looking to quit your full time job - We can help.
1-2-1 coaching
Products explanation
Support chats / Facebook groups
Meal plans
Accountability
How to pay less for products
Chat to people with similar goals
Earn An Extra Income In
5 Simple Steps
Before completing the steps below, please contact us to obtain the details you will require to get started
---
Submit your Herbalife application form. 

Click here to complete your application form.
Activate your membership. 

One of our team will be in touch to help you activate your business membership.

Meet your mentor. 

Get off to the best start. we will set you up in our business support group. You will be taken through a member activation process to ensure you have all of the tools you need to start. 

Herbalife is now in more than 94+ countries across the world. 

Your first training call. 

You will be invited to your first training and introduction call with your up-lines for the ultimate multi- level marketing training to help your business be of a success. 

Congratulations - it's time to start reaping the rewards. 

You will automatically activate a 25% discount on your business account. This will be your initial commission on all of your sales. You will then begin to grow this to the maximum 50% discount and start growing your business and income stream to as high as you want to take it.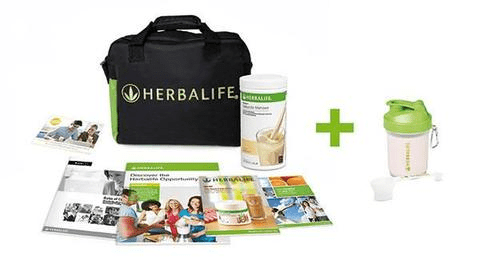 How does it work?
Qualify for lifetime discounts and buy the Herbalife Member Pack to become a Herbalife distributor
No minimum spending required
No additional cost 
Receive a 25% discount on all products
Get 1-2-1 coaching & support
Become a member of our healthy active community groups
What Do You Get When You Join Our Team?
You will receive 1-1 support from your business mentor, as well as the support from our group of experienced business coaches. You will also have access to our exclusive free weekly training.

Free Website
Once you have activated your business account you will have a free and easy to navigate website, where your customers can purchase easily without having to transfer over any payments.

Mentor
You will have your own mentor, weekly team training session and everything you need right at your fingertips in order to help you succeed in your own business, as the entrepreneur that you are.

Monthly & Seasonal Incentives
You will have the chance to earn monthly rewards, exclusive Herbalife branded gifts, company bonuses and even free company holidays.

Promotions & Recognitions
For every promotion you achieve you will be recognised for your success, with a chance to feature on global training calls and quarterly recognition evenings.
What do I get with the Herbalife Membership Pack?
For the cost of only £42.28 (inc. tax & shipping costs for the UK), you will receive a Herbalife Membership Pack, which comprises the following products and services:
One Formula 1 vanilla shake (RRP £30.58)
One Herbalife Starter Kit (RRP £9.99)
Free Herbalife laptop-style bag (RRP £14.99)
Brochures with information about healthy nutrition
Free support from your Herbalife Wellness Coach
Direct access to purchase from Herbalife with fast delivery
A free and personal eCommerce website, worth £2,000
Not living in the UK? prices may differ, please email support@herbachoices.com and a member of our staff will promptly get back to you with the price for your country of residency.
The Herbalife Members Pack allows you to sign up to Herbalife as a Discount Member and give you an exclusive 25% off all of your future purchases whilst still getting the 1-1 support from our health coach, Neil Coombs
*Your 25% will be discounted from the wholesale price of the product (discount not included on shipping and taxes).
Once you have purchased your pack our health coach, Neil Coombs will be in touch to help you get set up with your discount account for you to enjoy your perks.
Our Formula 1 Vanilla is a delicious healthy meal that provides an excellent balance of high quality protein, essential micronutrients and added botanicals and herbs. Our meal replacement shake has been awarded number one in the world. 
Key benefits include:
200 kcal per serving (when combined with the Protein Drink Mix)
18 g protein per serving, contributing to the growth of lean muscle mass
5 g of fibre per serving
Minimum 38% of the daily recommended intake for 25 vitamins and minerals per serving, including Chromium which helps maintain normal blood sugar levels
Vegan ingredients & gluten free!
Protein Drink Mix is an ideal way to boost your protein intake throughout the day.
Please note, Protein Drink Mix is not a meal replacement! It's a convenient add-on drink to help you hit your daily protein requirements or reach your weight loss goals.
Protein Drink Mix is a 550g tub and contains 21 servings.
Key benefits include:
15g of high-quality protein
20 essential vitamins and minerals
7g of carbohydrates
Can be made with water
108 kcal per serving
What you need to know when becoming a Herbalife independent distributor
Your Herbalife Membership Pack will be with you between 1 to 3 working days. However, as soon as you've signed up you can purchase your products directly from Herbalife and enjoy a 25% right away!!
Not interested in becoming a Herbalife distributor, but would like to become a preferred member?
As Herbalife Preferred member, you will be able to purchase your own Herbalife products with exclusive benefits! The good news is that you can reach higher benefits levels!
You may be asking...what is Herbalife Preferred member?
It refers to people who wish to join Herbalife purely as a wholesale customers. Herbalife has two different kinds of Memberships:
1) Preferred members use the products for personal consumption and purchase at a discount.
2) Herbalife Independent Distributors not only use the products for personal consumption, but also have the opportunity to sell products to customers, and work the Herbalife business opportunity.
You can easily change status from preferred member to distributor in a few simple clicks and free of charge
Watch the following video that will show you
how to become a Herbalife preferred member
If you have any questions do not hesitate to contact us: support@herbachoices.com
FAQ's
Need to get in touch?
If you are still undecided you can contact us by completing the form linked to this page under the 'APPLY TO JOIN' button, one of our dedicated team will be in touch shortly after. Alternatively you can also contact us by emailing support@herbachoices.com.