Top 10 foods to help you build muscle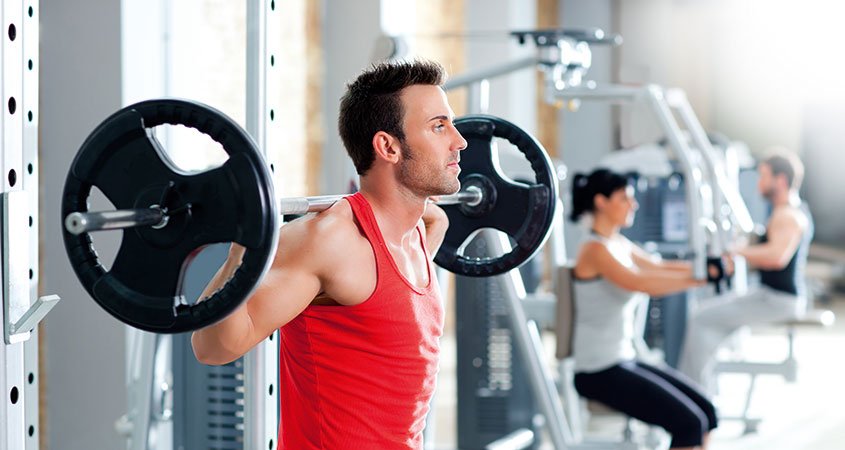 Sunday, January 10, 2021
Neil Coombs
Top 10 foods to help you build muscle
It is time to pack your muscles with good nutrients, this will allow for rapid repair, growth and have an overall positive effect on your muscles!
Here are the top 10 foods which will help you get those lean gains and build your muscles. Remember, you don't have to be a body builder to eat these foods, they are highly effective for building lean muscle too - it's the amount of calories within these foods you consume and the workouts you are doing that are dependant on the muscle growth.
1. Cottage cheese
The most under-utilised foods in our diets is cottage cheese. It is rich in calcium and contains almost 40g of protein. It is the perfect snack to enjoy in between meals and keep you full!
P.s. try this with some scrambled egg and a protein bagel, it's delicious.
2. Avocado
When bulking you need to increase your calorie intake whilst having good nutrition. 1 avocado contains 160 calories, allowing you to hit your calorie count easier than you may think.
It is also the perfect option to opt for as it has the right mix of healthy fats and vitamin E.
3. Greek yoghurt
High quality protein is so important to grow muscle and greek yoghurt contains 20g! It is the perfect go to snack or why not add to a post workout shake. 
4. Oats
A great source of fibre is oats. Oats provide you with all the energy you need as it is rich in carbohydrates to aid digestion and help build muscle mass - again great to add to a shake!
5. Quinoa
Protein and essential amino acids are vital when the the body builds muscle mass and tissue, which is why Quinoa is perfect. Quinoa contains all essential protein and amino acids.
6. Peanut Butter
Good fats and energy help fuel the body and optimise the overall macronutrient ratios of your diet, which is why peanut butter is a great to add to your food and shakes. Add this to your high protein, Rebuild strength shake within 30 minutes of any workout for the ultimate gains!
P.s. peanut butter is great to have pre or post workout, have you tried sliced apple with PB, you won't regret it! Or try on a rice cake for a great snack.
7. Brown rice
Whole grain foods are important as the fibre in them helps lower cholesterol, moves waste through the digestive tract and promotes fullness. Brown Rice is whole grain, therefore it is  enriched with essential vitamins and macro nutrients that aid muscle growth.
8. Salmon
A rich source of protein is salmon, as it contains more than 20g of protein and omega 3 fat. This acts as a natural anti-inflammatory which supports muscle cell recovery after working out.
9. Sweet potato
People assume when it comes to bulking you need to stick to high protein and good fats. Although carbs provide you with energy and all the vitamins and minerals your body needs.
10. Dark chocolate
If you have a sweet tooth this is perfect! Chocolate containing over 75% of cocoa is full of antioxidants and monounsaturated fats. Caffeine is also found in dark chocolate which enhances both strength and endurance, boosting muscle growth and recovery.
So make sure to take into consideration the types of food that you are consuming. For muscle bulk it is important to hit those macro and micronutrient goals  daily to ensure you gain the bulk. Apps like myfitnesspal are highly recommended to track your calories, as well as your macros and micros!
Check out our total sports range for a full, nutritious diet plan, targeted to creating that lean, toned physique. Our plans take out the stress of counting your marcos and micros which you need to focus on for muscle building.