The Performance Facility That Combines Sports Nutrition and Elite Training at Their Best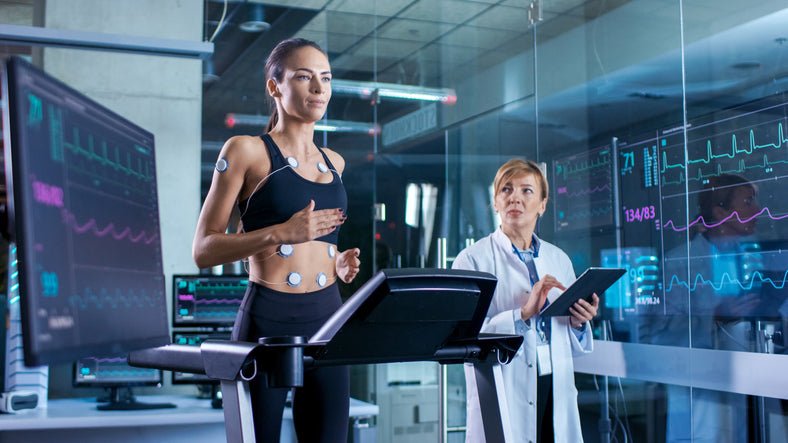 Saturday, November 06, 2021
Neil Coombs
The Performance Facility That Combines Sports Nutrition and Elite Training at Their Best
A partner is someone who shares your aspirations, goals, and drive. The best partnerships recognise that together we are better, that our combined strength is more powerful than the sum of our individual forces.
Proactive – an institute with world-class coaches and facilities and a passion for physical and mental excellence – and Herbalife Nutrition – with world-class nutrition products and a passion for innovation and community – have been partners for over eight years.
We have worked hand-in-hand with Proactive to optimise their elite athlete program through sports nutrition with the support of Dr. Dana Ryan, who has developed personalised plans to complement the trainings. In parallel, the Proactive facility has been a destination for our own sponsored athletes where they have been able to get top-notch performance training from Proactive coaches.
Now, we are entering into a new phase of our partnership: creating the best sports performance and nutrition facility.
About the "Proactive Fuelled by Herbalife Nutrition" Training Facility
Our goal was clear: to champion every athlete's personal best through high-class training and personalised sports nutrition. With that in mind, we designed a state-of-the-art athletic training facility focused on performance and nutrition research with cutting edge technology.
The facility, located in Westlake Village, California, aims to provide a full 360- degree experience for athletes that includes:
World-class sports nutrition management
Physical conditioning with renowned trainers and specialised equipment
Elite sports rehabilitation
Performance testing through state-of-the-art machines designed to study the science of biomechanics
Ryan Capretta, the founder and director of Proactive, is spearheading all training and rehab programs, with support from his team of experts. Ryan has more than 20 years of experience and a Masters in Sports Science. He and his team are nationally revered coaches sought out by NFL, MLB, NBA, and ATP athletes for their scientific and systematic approach to training.
Furthermore, there will be dedicated H24 product areas within the space so that athletes can use the products while they train, in alignment with their nutrition plans. The complete H24 line is NSF Certified for Sport®, which is incredibly important to professional athletes because it guarantees that the products do not contain any of 270+ substances banned by major athletic organisations.
Peak Performance and Rehabilitation Equipment
From endurance to strength training and rehabilitation technology, we equipped the facility with a comprehensive mindset to deliver maximised training results and execute programs that are challenging, time efficient, and ultimately effective.
We have a lot of exciting, cutting-edge machines and equipment in the Proactive gym area, but these three are amongst the most innovative and exclusive ones:
Keiser Strength Training®
When we think about strength training, we usually think about heavy lifting. However, force is just half of the equation: the other half is speed. In the world of fitness, power is defined as the speed at which the resistance (weight) is moved. Power = Force (strength) x Velocity (speed). Training can only be considered functional if it is done at speed.
Keiser technology allows athletes to train at speed, on every machine, for every movement by applying Keiser's Dynamic Variable Resistance, which safely builds strength at any speed. This enables athletes to develop power, and power is the key to performance.
Motion Analysis
Motion analysis is the process by which the biomechanics of a human movement is captured. Our facility has equipment with a series of sensors that capture human movement. This movement is captured in three dimensions and presents information in terms of the translations of energy through the kinetic chain.
Through this process of data capture, we'll develop models of efficiencies in terms of the translation of energy in athletic actions. These models are utilised to determine efficiency in terms of energy translation through the kinetic chain into bat, ball, racquet, or club, which allows for coaches to be very accurate in terms of what training athletes need to be at their peak when performing.
Indoor Football Turf Running Hill
Yes, we have a football hill inside our training facility! With a 15 percent incline, 15 yards in length, and state of the art indoor turf lining this running hill promotes proper sprint mechanics. More specifically, it helps enforce forefoot running. Hill running also helps promote proper lean and angle positions for acceleration, which are key for building a faster athlete.
We are also putting a major focus on the recovery aspect when it comes to fitness. I'm convinced the following two technologies, amongst a variety of additional ones the facility has available, will make a difference for athletes:
NuCalm® for Stress and Sleep Management
We're providing athletes with the world's only patented neuroscience technology clinically proven to manage stress, improve sleep quality, and boost recovery. A Biosignal Processing Disc is placed on the inside of the left wrist; it then sends signals to activate the brain's natural relaxation system by interrupting the adrenaline response.
This patented technology addresses the brain circuitry in the limbic system, the hypothalamus and the brainstem responsible for activating the stress response. NuCalm slows brain waves to the frequency of the first stages of sleep, providing relief from the "fight-or-flight" sympathetic nervous system response, lowering the stress hormone (cortisol) levels, and modulating inflammation.
This technology quickly takes athletes out of their catabolic breakdown mode and shifts them into a healthy build-up mode, so they can heal and recover as quickly as possible.
HydroWorx Underwater Treadmill®
The HydroWorx 350 utilises warm water therapy as a means to enhance rehabilitation and performance through water's buoyancy, resistance, and hydrostatic pressure. Among its many benefits are generating greater cardiovascular endurance, increasing flexibility, promoting increased healing and strengthening of injured tissue, and reducing joint stiffness.
Our ultimate goal is to become a world-class training and research facility where the science of movement and the science of nutrition seamlessly come together to raise the game of athletes and drive product innovation in the nutritional supplement industry.