Streamline Your Diet With This Healthy 1500 Calorie Plan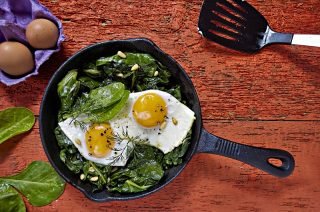 Monday, July 12, 2021
Neil Coombs
Streamline Your Diet With This Healthy 1500 Calorie Plan
I always encourage my patients to tackle their weight issues with a one-two punch of diet and exercise, and a 1500 calorie diet plan reinforces this approach. This type of plan allows a reasonable amount of food, and it generally leads to a healthy rate of weight loss in most people.
A 1500 calorie diet plan might be right for you if you're a female who gets regular exercise but you're still seeking weight loss. This also applies if you're a male who's only lightly active and seeks weight loss, or if you're a male over the age of 50 who gets minimal activity. It should go without saying that regular exercise is important for your health and can also help you reach your weight loss goals.
A drop of no more than 2 pounds (1 kg) per week is considered a safe rate of weight loss. If you're losing more quickly than that, move up to the next highest calorie level. If you're losing more slowly than that, you can try the 1200 calorie diet plan, but you shouldn't cut your intake to less than 1200 calories per day.
1500 calorie diet plan overview
This plan calls for three meals and two snacks each day. Here is the basic breakdown for the 1500 calorie diet plan:
Breakfast: 1 Protein + 1 Fruit (+ vegetables if desired)
Lunch: 1 Protein + 1 Vegetable + Leafy Greens + 1 Starch/Grain + 1 Beneficial Fat
Snack: 1 Protein Snack
Dinner: 1½  Proteins + 2 Vegetable + Leafy Greens + 2 Starch/Grain 1 Beneficial Fat
Snack: 1 Protein Snack
Daily Totals: 3½  Protein, 1 Fruit, 3 Vegetable + leafy greens, 3 Starch/Grain, 2 Protein Snacks,  2 Beneficial Fats
As long as you don't exceed the daily totals for each food group, feel free to move your portions around. But try to keep the same general pattern of three meals and at least one snack. It's not recommended that you skip meals and then "double up" at the next one. More evenly spaced meals will help keep your energy level up, and protein at each meal (and for the afternoon snack) will help to keep you from getting too hungry.
3-day menus for a 1500 calorie diet
DAY 1
Breakfast
Protein Shake made with protein powder, nonfat or low fat milk and 1 cup berries
Lunch
Large salad made with:
Leafy greens (lettuce, spinach) – any amount
1 cup (80g) chopped mixed vegetables (carrots, peppers, tomato)
4 ounces grilled chicken breast
½ cup (150g) cooked white beans
2 Tablespoons (30g) reduced-calorie salad dressing
Snack
1/3 cup prepared hummus
raw vegetables sticks (cucumber, carrots, celery)
Dinner
6 ounces (200g) grilled salmon with lemon
2 cups (160g) steamed green beans with garlic
1 cup (150g) cooked brown rice
Mixed leafy greens salad – any amount
2 Tablespoons (30g) reduced calorie salad dressing
Snack
1 single-serve (about 5 ounce/150g) Greek-style vanilla yogurt + ½ cup berries
DAY 2
Breakfast
Breakfast bowl:
Fresh or frozen spinach, steamed or microwaved until hot
Topped with 2 eggs, cooked any style, and tomato salsa
1 cup (80g) cut melon
Lunch
Veggie and Tofu stir-fry. Sauté veggies in oil, then add tofu and seasonings:
1 tablespoon oil to stir-fry
1 cup (80g) broccoli florets
2 cups chopped Chinese cabbage
3 ounces (about ¼ block or 125g) firm tofu, cut into cubes
Season with soy sauce, garlic, pepper and ginger
½ cup (150g) steamed brown rice
Snack
Dinner
Grain salad with protein. Toss together:
6 ounces (200g) grilled shrimp
½ cup (150g) cooked quinoa
2 cups (160g) chopped mixed vegetables (tomatoes, peppers, carrots, cucumber, onion)
Dressing made with 1Tablespoon olive oil and vinegar; salt and pepper to taste
Place on a bed of leafy greens
Snack
DAY 3
Breakfast
1 cup (250g) plain nonfat Greek-style yogurt
1 cup diced mango
Sprinkle with nutmeg
Lunch
Tuna pita pocket:
4 ounces (100g) tuna mixed with
1 Tablespoon low fat mayonnaise
Chopped mixed veggies (i.e., green onion, cucumber, peppers)
½ whole grain pita bread
Mixed leafy greens salad – any amount
1 Tablespoon reduced calorie salad dressing
Snack
2 ounces roasted turkey breast
2 whole grain (brown) rice cakes
Dinner
6 ounces (170g) grilled lean steak
2 cups (160g) roasted Brussels sprouts (halve, toss with olive oil, roast at 400 F / 205 C for 20 minutes)
1 Tablespoon  olive oil (for Brussels sprouts)
Steamed kale, spinach or Swiss chard with vinegar
1 medium baked sweet potato sprinkled with ginger
Snack