How can you maintain your weight-loss during lockdown?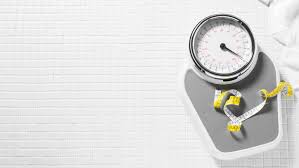 Monday, February 08, 2021
Neil Coombs
How can you maintain your weight-loss during lockdown?
Have you eagerly been planning your daily workout calendar and weight loss recipes to start a fresh at the gym, only to now need to push the reset button due to mandatory lockdown regulations?
Staying home, fewer chances for getting in that workout and more temptations rivalling eating healthy can be a big challenge when you are social distancing and have limited time to visit the supermarket to select healthy foods. Add children home-schooling and their tasty snacks to the mix and it could wreak havoc on your diet!
However, despite these challenges, the good news is that you can still maintain your weight loss journey - it can be as simple as adjusting your initial plans. Here are four ways to make it happen.
4 Ways to maintain your weight loss during lockdown
1. Plan your exercise routine in advance
Staying active in the outdoors will help you stay focused and help you to reach and maintain a healthy weight – so make the most of your once a day exercise slot in your area. Plan in advance what time you will be exercising – whether you plan a brisk walk, cycling or jogging. If you and your partner need to alternate childcare, discuss which times you will be exercising and stick to this schedule.
2. Make a food shopping list – or even better, order online delivery!
As essential shopping is now the norm, roaming through the supermarket or café at leisure to add healthy foods to your basket is not always possible – which means if you do head to the store, you might be tempted to fill your basket with "easy" microwave meals, quick fixes and salty and sweet snacks.
Don't let temptation get in the way of your hard-earned healthy habits. Make a solid shopping list before stepping out – or even better, order your groceries online! This will help you to keep temptation at bay, as you will think twice about buying unhealthy foodstuff – and you will save money too as you will not be buying unnecessary extras!
3. Practice healthy eating habits
Once you've got your healthy ingredients, it is important to continue with your plan of incorporating healthy eating habits too. Maintain portion control, be mindful of the number of calories you consume and resist the urge to overeat. Especially when working from home, it can be tempting to reach for snacks in between meals, so ensure that you do not snack unnecessarily. Also, ensure that you drink enough water, as thirst can often be confused for hunger. If you're finding yourself peckish between meals try to curb those cravings with an Instant Herbal Beverage Tea to help you get through.
4. Keep your family healthy too!
With kids homeschooling, it can be tempting to treat them with loads of sweets and treats to cheer them up as they miss their friends and school; however, this can prove to be the ultimate temptation as you could also feel like indulging - which can tip the scale out of your favour! So, keep your family healthy too – have fruits and healthy veggies available as snacks, and take it easy when you are preparing food too, try not to use too much fat or oil in recipes.
Steer the course – it will be worth it, we promise!
Despite experiencing trying times, you can still make the most of your weight loss plan. Stay focused, and you will be well on your way to achieve your goals!
*Did you enjoy our blog? Be sure to check out our next edition, where we will provide some tips on how to get a better night's sleep – it will definitely help with your weight loss journey!