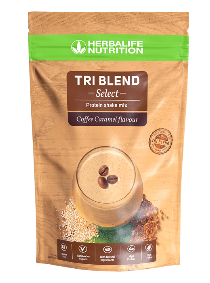 Description

100% Vegan.
Blend of Pea, Quinoa & Flax Seed Protein.
Naturally Sourced Ingredients.
20g of Protein.
Complete Protein source - contains all the essential amino acids.
No artificial colours, flavours or sweeteners.
6g of Fibre.
Soy, Dairy & Gluten Free.
15 Servings.
141 calories per servings.
Ways to use:
Use as a healthy protein snack

 

on - the - go.
Enjoy

 

after exercise

 

as a perfect post- workout recovery drink.
The perfect shake to accompany your lunch-time salad.

 

Extra Protein, Extra Fibre, Extra Flavour!
Mix with oats, seeds, berries and yoghurt for nice and easy

 

Overnight Oats

 

- perfect for a personalised breakfast.
Ideal for

 

baking

 

- from crunchy cookies to power packed protein balls. Use our HerbaChoices Nutrition Cook Book for inspo.