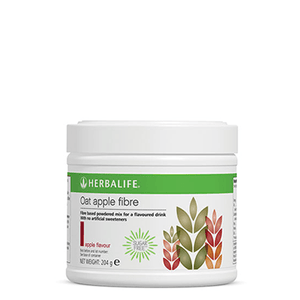 Description
Fibre Drink
Oat Apple Fibre Drink is part of our digestive health range, and is a delicious and easy way to help increase your daily fibre intake.
A unique blend of soluble and insoluble fibres, Oat Apple Fibre Drink contains six fibre sources: apple, oat, maize, citrus, chicory and soya.
---
Watch me
---
Details
Oat Apple Fibre is sold in a 213 g tub of 30 servings (7.1g each).
Mix 1 measuring spoon (7.1 g) with 150 ml of water or add a scoop to your favourite shake mix and enjoy.
---
How it works?
Key benefits
Sugar-free
No artificial sweeteners
5g of fibre per serving
6 fibre sources
Contains a blend of soluble and insoluble fibre
Low calorie: 18 kcal per serving
Enjoy with water or mixed with your favourite
Formula 1 shake