Herbalife Weight Gain Meal Plan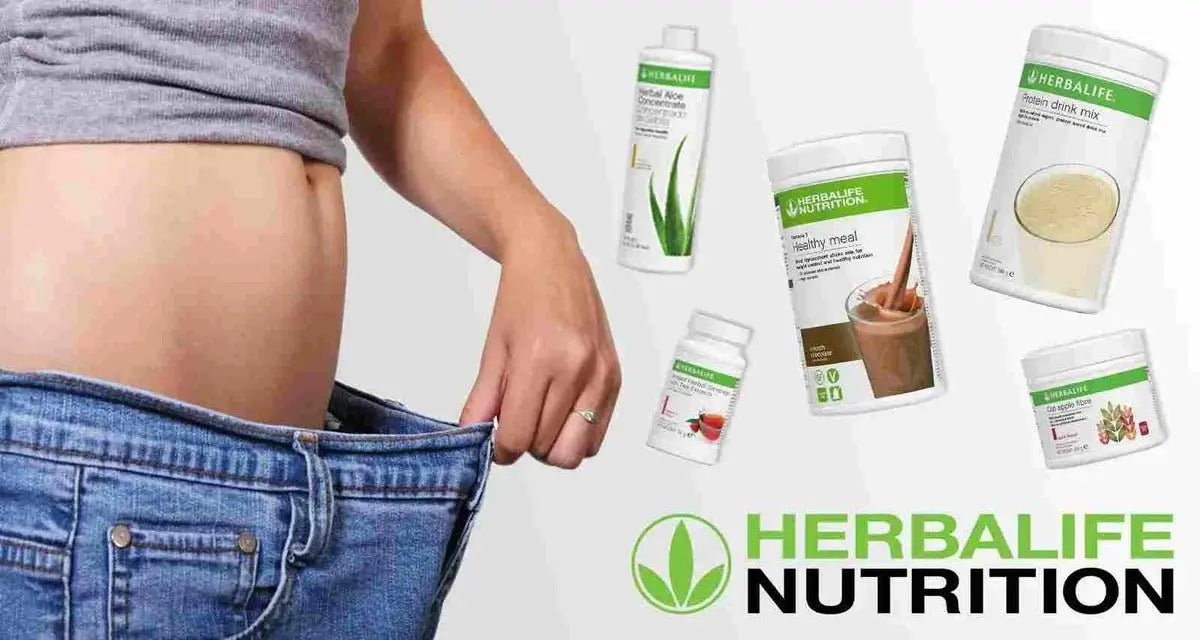 HerbaChoices meal replacement shakes are perfect for gaining weight, providing you with a nutrition dense, macro and micro solution for your diet planning. Alongside our core products we have the Nutrition24 range most notiblity the Rebuild Strength.
We suggest having 2 shakes with a further 3 balanced meals. However, gaining weight can be for a range of different reasons, so if you are not sure of which plan to use then please feel free to contact us on livechat and we'll help you find the right plan.
---
Included with every plan:
✓ FREE workout guide
✓ FREE...
How to Gain Weight in a Healthy Way?
Weight gain is often associated with unhealthy eating habits and a sedentary lifestyle. At HerbaChoices, we seek to break that notion and promote a healthy way to gain weight.
We understand that gaining weight healthily requires adding healthy calories to your diet. This is where our range of nutritional protein shakes, protein mixes, herbal beverages, and more come into the picture.
With our free recipe and workout guides, offered with each order, you can embark on your weight gain journey in the most healthy way possible. If you commit yourself to train for strength and follow one of our weight gain plans, you will notice results quickly.
Our nutrient-dense protein shakes, protein-rich snack options, and herbal beverages combine to give you the right amount of good calories with all your meals. Try us out now.
How Can I Gain Weight Fast? Try Herbalife Weight Gain Plan
Many things need to be clarified about gaining weight, especially when it comes to doing it healthily and fast. At Herbachoices, we offer the right products and plans to help you gain weight in the most healthy way possible.
The meal replacement shakes from HerbaChoices are excellent for gaining weight because they give you a nutrient-dense, macro and micro answer for your diet planning.
If you are not sure about the plan that would suit you the best, you can connect with our knowledgeable staff. They can help you select the plan that will benefit you the most based on your weight gain reasons.
We also understand that gaining weight healthily and fast requires exercise, particularly strength training. That's why, along with our main products, we now offer the Nutrition24 line, primarily used to rebuild strength.
Effectively Gain Body Weight with Herbalife Weight Gaining Products
Herbalife products can help individuals looking to gain weight in a healthy and effective way. These weight gaining products are designed to increase calorie intake, support lean muscle growth, and enhance overall nutrient intake. One of our popular weight gaining products is the Herbalife Formula 1 Shake Mix. This shake mix provides a balanced blend of protein, carbohydrate, fiber, and other essential nutrients required for healthy weight gain. It is easy to prepare, tastes great, and is available in a variety of flavors. Another popular Herbalife product for weight gain is the Herbalife Protein Drink Mix, which provides an additional source of protein to support muscle growth and repair.
When combined with a healthy diet and regular exercise, these weight gaining products provide a holistic approach to achieving weight gain goals.
Shop Herbalife Weight Gaining Supplements Online
When shopping online, customers can take advantage of the convenience of shopping from the comfort of their own homes and enjoy the flexibility of having their products delivered to their doorstep. Additionally, buying Herbalife weight gaining supplements from HerbaChoices provides the assurance of getting authentic and genuine products. The Herbalife quality control system ensures that all products are manufactured to the highest standards and undergo rigorous testing before hitting the market.
FAQs
Instead of two or three large meals throughout the day, eat five to six smaller ones. The best option is to get a weight gain plan from HerbaChoices. Additionally, pick the following as part of a balanced diet:
whole grain bread
sources of lean protein(HerbaChoices products are here for your rescue)
veggies and fruits
cereals and pasta
seeds and nuts
dairy products
Herbalife products are the safest options for gaining weight, including our tasty and nutritious protein shakes, healthy beverages, protein mixes, and protein snacks. If you use the right combination of Herbalife products, you can be sure of gaining weight fast and without any ill effects. Just consult our experts to choose the best plan for you.
You have to start your day with a tasty and nutritious Herbalife protein shake, add one to your lunch(else a healthy meal from our free recipe guide), and end the day with another. You can further munch on our protein snacks during other smaller meals.